Webcams
You can search webcams in Slovakia and surroundins in our list of regions (below) or by the clickable map.
Famous Slovak Kralova Hola Hill in Nizke Tatry. The webcam provided by Ski Telgart center: >>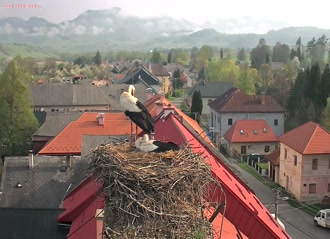 Storks in Liptov region in northern part of Slovakia: >>
#webcams #Slovakia #Tatry #Bratislava #live #panorama #online
© Copyright 1998 - 2018, Panorama.sk
All rights reserved. Any publishing or further dissemination of press releases and photographs from resources of Panorama.sk without prior written approval by Panorama.sk constitues a violation of Copyright Act.
Partners of Panorama.sk sometimes place small data files called cookies on your device. By using Panorama.sk you agree to the placement of cookies on your device.